Description of the Initiative
The ASEM Education and Research Hub for Lifelong Learning (ASEM LLL Hub) is an official network for university cooperation in Lifelong Learning Research between Asia and Europe. The timeline below provides an overview of the milestones in the history of the ASEM LLL Hub.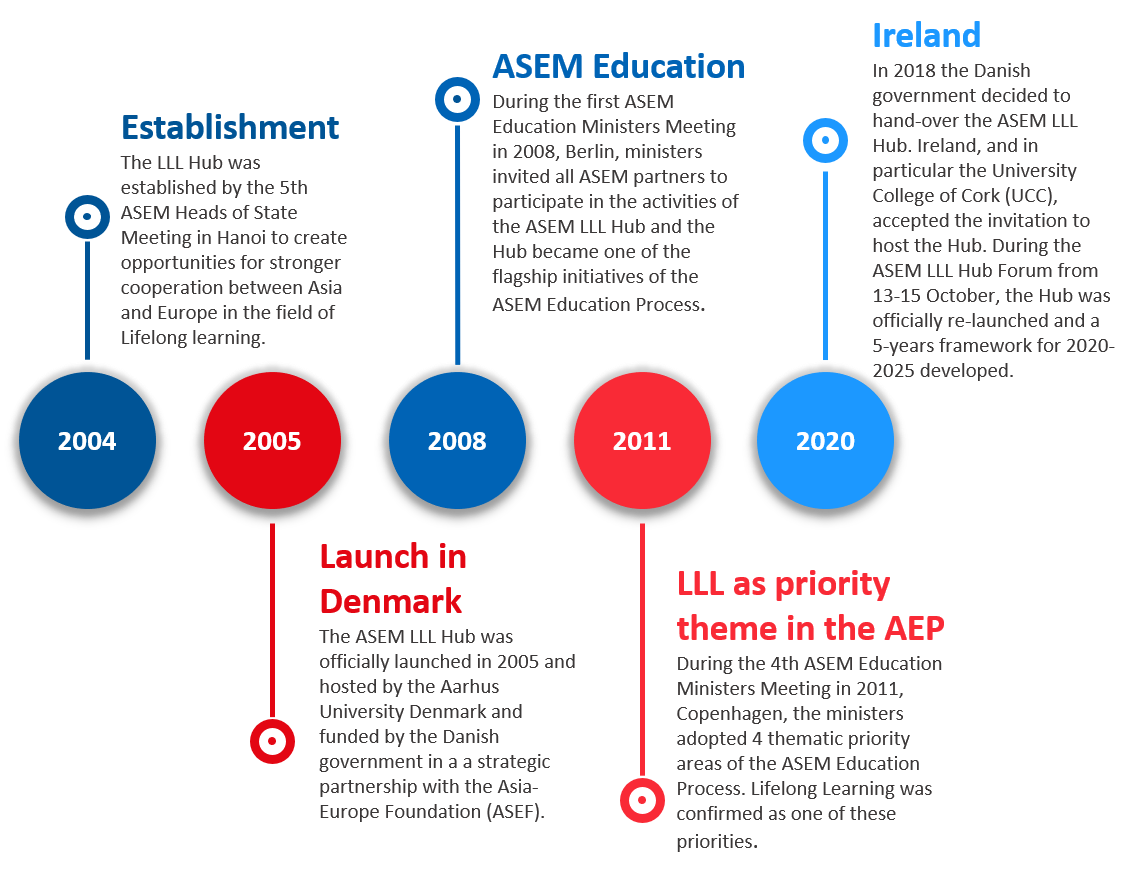 The ASEM LLL Hub's operation is part of the ASEM education process. The Hub brings together more than 100 researchers in its 6 research networks, senior representatives of 36 universities in its University Council and Senior Officials from 25 ministries of education and five flagship international organisations.

Until 2018, the ASEM LLL Hub was hosted by the Aarhus University Denmark and funded by the Danish Ministry of Foreign Affairs until 2018. In 2019, the Secretariat of the Lifelong Learning Hub was taken over by the University College Cork, Ireland. 
Aims and objectives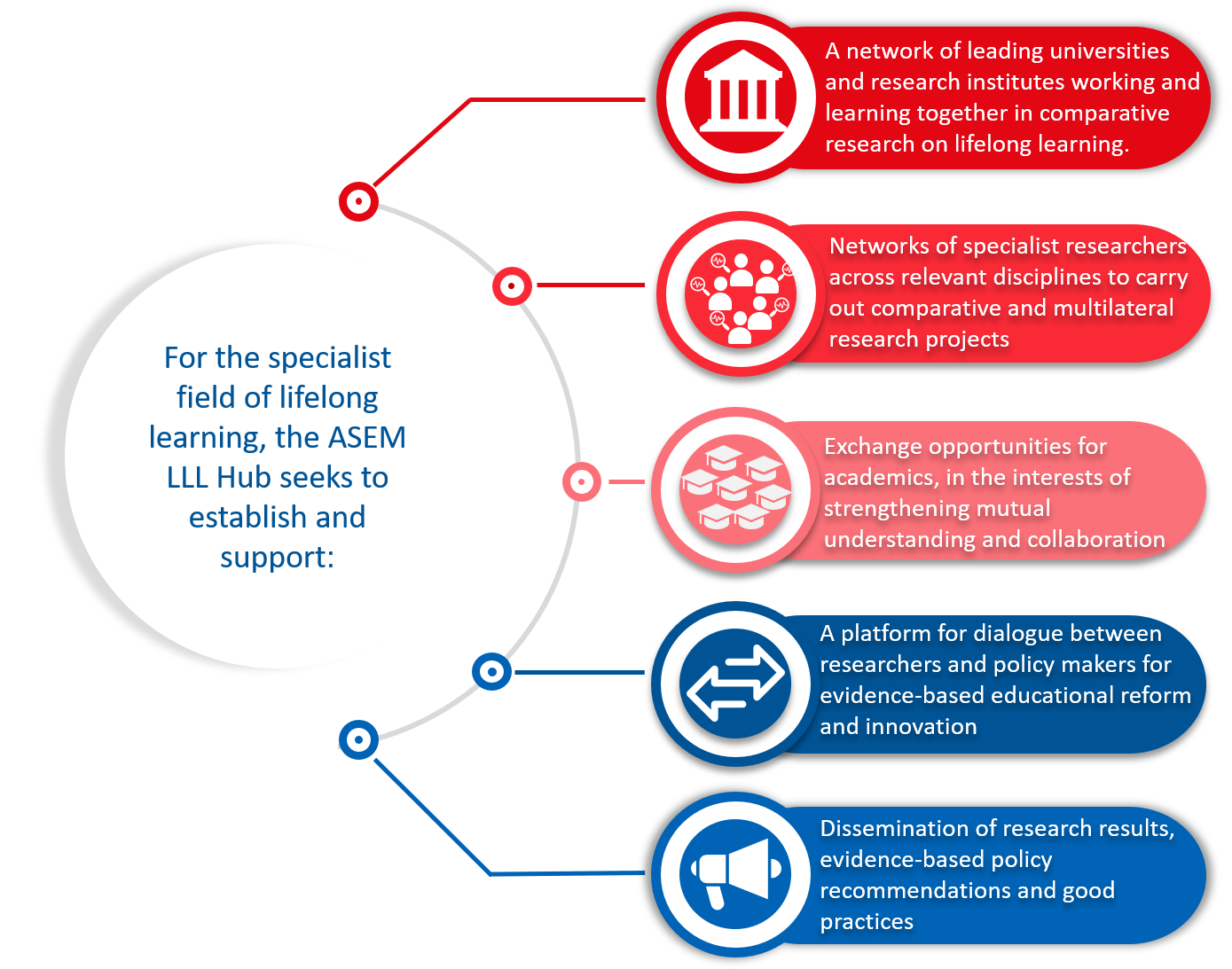 ASEM Partners and Stakeholders involved
Universities and researcher from all ASEM Partner countries can be involved. THe ASEM LLL Hub is currently hosted by the University College Cork, Ireland.
Progress and Achievements
All research publications are available on the website of the ASEM LLL Hub.
Status and plans
The initiative is ongoing and recently taken over by the University College Cork, Ireland. The work of the ASEM Lifelong Learning Hub was on hold for about a year, and is currently being revitalised by the new host.
The ASEM LLL Hub, considered one of the largest international networks of researchers, was officially transferred from Denmark to Ireland at the ASEM Ministers Meeting in Bucharest on May 15, 2019. Dr Séamus Ó Tuama was announced as the Chair of ASEM LLL Hub at that ministerial meeting. The Irish Secretariat of ASEM LLL Hub at the University College of Cork aims to maximise the direct benefits for Ireland and the international community over the term of Ireland's stewardship.  In October 2020 the first ASEM LLL Hub Forum hosted by Ireand has taken place online. During this online event the direction of lifelong learning research, policy and practice of the ASEM community has been shaped for the next five year. During the forum delegates have worked with the ASEM LLL Hub research networks to draft a five-year ASEM LLL Hub Framework  aligned to the ASEM Education Draft Strategy 2030 and global targets for lifelong learning and sustainability.
The Lifelong Learning Hub Virtual Forum and hosting of the ASEM LLL Hub is supported by the Government of Ireland. The ASEM LLL Hub sits within the the ASEM Education Process (AEP) and works in partnership with the Asia-Europe Foundation (ASEF).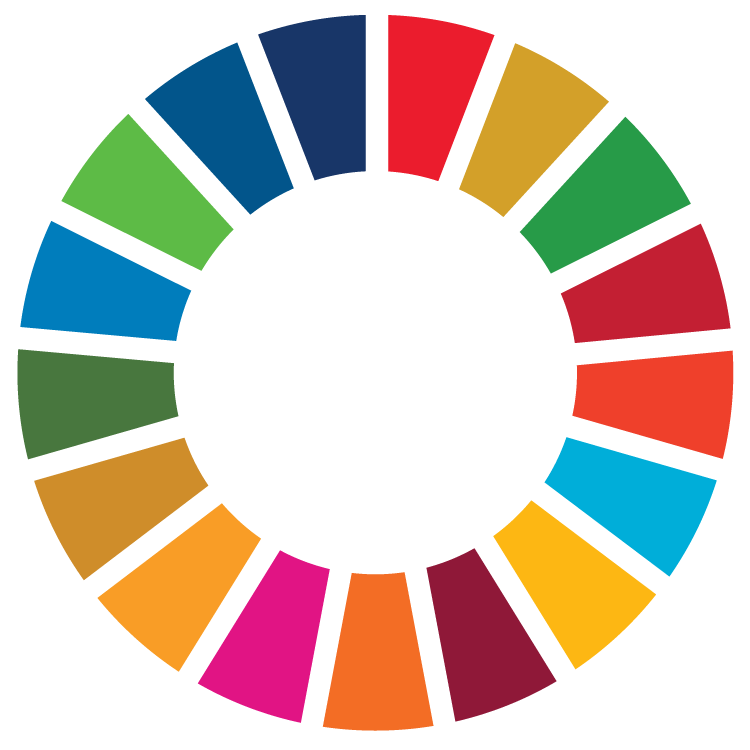 The Project contributes to: