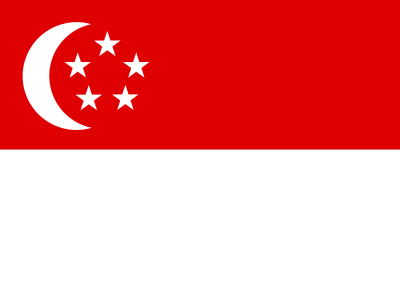 Singapore
Chapter 1: Higher Education System
Section 1.2: Description of Higher Education System
Institute of Technical Education (ITE)
Students may apply to ITE's full-time National ITE Certification (Nitec) or Higher Nitec courses, or traineeship programmes conducted in partnership with employers. ITE typically admits N-level holders into Nitec courses, and O-Level holders into Higher Nitec courses but Secondary 4 Normal Academic [N(A)] stream students who meet the eligibility requirements may apply for entry to selected Higher Nitec courses via the Direct-Entry-Scheme to Polytechnic Programme, which prepares students for progression into polytechnic diploma courses. ITE graduates who wish to further their education may be considered for admission to the polytechnics, as well as ITE's diploma programmes, based on their Nitec or Higher Nitec qualifications.
ITE also offers part-time Nitec, Higher Nitec, Specialist Nitec and ITE Skills Certificate (ISC) courses. They are offered in modular form, giving participants the flexibility to sign up for training based on their needs. In addition, ITE offers the Work-Study Diplomas (WSDips) to both fresh and in-employment ITE graduates.
More information on the Singapore-Cambridge General Certificate of Education can be found at http://seab.gov.sg. This includes the N(T)-Level, N(A)-Level, O-Level and A-Level.
Polytechnics
The Polytechnics offer full-time diploma courses which typically admit students with O-Level qualifications, or ITE's Nitec and Higher Nitec qualifications, but top-performing Secondary 4 N(A) students may apply for entry to the Polytechnics via the Polytechnic Foundation Programme, which offers a practice-oriented curriculum in lieu of Secondary 5. The polytechnics also admit working adults with relevant work experience. Polytechnic graduates who wish to further their studies may be considered for admission to the universities based on their diploma qualification.
The polytechnics also offer part-time programmes at diploma and post-diploma level designed for adult learners who want to deepen their knowledge and skills across a range of disciplines and industries.
Part-time diploma courses are designed to be modular and more compact than full-time diploma courses, to provide more flexible and accessible upgrading opportunities for adults with working experience.
Post-diploma courses cater to working professionals who are diploma or degree holders. They are modular, shorter in duration than diploma courses, and mostly designed for part-time study. These include the Advanced Diploma and Specialist Diploma courses that cater to adults seeking to deepen their skills and knowledge in the field they are trained or practising in, and Diploma (Conversion) courses that cater to adults seeking training in a different discipline so as to facilitate career switches.
Autonomous Universities (AUs)
Typically, an undergraduate degree takes three to four years to complete, for students who are enrolled full-time in the AUs. Students can also pursue postgraduate or continuing education courses of varying length, and will be awarded qualifications such as postgraduate degrees, graduate diplomas, or certificates of course completion.
Arts Institutions (AIs)
The AIs offer government-funded diploma and degree programmes in the creative arts. The diploma programmes require three years of study, while the degree programmes, which are offered in partnership with reputable overseas universities, can be completed in two years if the student has prior relevant experience. For those students without, the degree programmes require three years of study. Alongside funded degree programmes, Nanyang Academy of Fine Arts (NAFA) also offers other (i.e. not funded by government) one-year top-up degree programmes for its diploma students. It also offers a NAFA Foundation Programme, a 35-week preparatory programme for Secondary 4 NA students who wish to pursue a creative arts diploma. LASALLE offers postgraduate degree programmes in the creative arts of varying durations.
Section 1.3: Number of Higher Education Institutions
MOE oversees the following publicly-funded Institutes of Higher Learning (IHLs):
Five Polytechnics – Nanyang Polytechnic, Ngee Ann Polytechnic, Republic Polytehnic, Singapore Polytechnic and Temasek Polytechnic
ITE;
Six AUs – National University of Singapore, Nanyang Technological University, Singapore Management University, Singapore University of Technology and Design, Singapore Institute of Technology and Singapore University of Social Sciences; and
Two AIs – Nanyang Academy of Fine Arts and Lasalle College of the Arts.
Section 1.4 Number of Students in Higher Education
As of 2019, there are over 73,000 students enrolled in the AUs (as of September 2019), 69,733 students enrolled in the Polytechnics (as of May 2019), 27,968 students enrolled in the ITE (as of May 2019), and 5,234 students enrolled in the AIs (as of October 2019).
Section 1.6: National Qualifications Framework (or Similar)
Not applicable.
Section 1.7: Learning Outcomes in Higher Education
Not applicable.
Section 1.8: Admission Requirements to Higher Education
Polytechnics and ITE
The polytechnics have aligned their minimum entry requirements (MERs) for all applicants with foreign qualifications from the AY2021 admissions cycle. Among other requirements, these MERs stipulate that all applicants should attain a level of competency in English sufficient to cope with the academic rigour of the course. On top of this, the polytechnics may also administer additional entrance and aptitude tests to determine suitability for admission.
Selected Nitec courses in ITE stipulate a minimum pass grade in GCE 'N' Level English Language. All Higher Nitec courses stipulate a minimum grade of D7 or E8 in GCE 'O' Level English Language, depending on the nature of the courses.

Autonomous Universities (AUs)
There are no admission requirements for foreign students to the AUs that are imposed at the national level. However, individual AUs have the autonomy to impose their own institution-wide or discipline-specific requirements on foreign students, such as achieving a minimum score in the International English Language Testing System (IELTS) or Test of English as a Foreign Language (TOEFL) examinations.
Arts Institutions (AIs)
The AIs have minimum academic requirements for diploma and degree programmes in addition to their discipline-specific aptitude tests. For the diploma programmes, international students are required to complete 10 years of education or the international equivalent of secondary school education in recognised international qualifications. A minimum English language proficiency of C6 at GCE 'O' Level or equivalent applies to all diploma programmes with the exception of NAFA's Diploma in Dance and Diploma in Music, where the minimum acceptable grade is D7. At the degree level, applicants are expected to have completed A levels, a diploma or international equivalent, with either a pass at General Paper, and IELTS score of 6.0 or TOEFL score of 80.
Section 1.9: Grading System
Most of the IHLs adopt a Grade Point Average (GPA) system. However, the specifics of the GPA systems differ across institutions.
Polytechnics and ITE
Polytechnics and ITE adopt a system of grade point average (GPA) where the maximum GPA for a module is 4.0, corresponding to a grade A. The overall GPA for a student is computed based on the required (graded) modules taken by the student.
AUs
NUS, NTU, SUSS and SIT have similar grading methods. The maximum GPA is 5.0, corresponding to a grade A or A+ for a particular subject. SUTD uses the 5.0 grading system as well, but students with A+ are awarded a GPA of 5.3 instead of 5.0. For SMU, the highest GPA score attainable is 4.0.
Section 1.10: Tuition Fee System for International Students
Most IHLs adopt a cohort-based fee structure for its full-time programmes. Under the structure, students are informed of the tuition fees payable during admission and will remain unchanged for the entire duration of the course.
MOE provides substantial subsidies to Singaporean students enrolled in MOE-subsidised programmes in our publicly-funded IHLs. On top of the subsidies, MOE also provides means-tested Government bursaries to Singaporean students from lower-and-middle income families.
International students enrolled in MOE-subsidised full-time diploma programmes in polytechnics and AIs, and MOE-subsidised full-time degree programmes in AUs have the option to take up the MOE Tuition Grant Scheme to receive subsidy for their tertiary education. In return for the subsidy received, these international students are required to complete a service obligation by working in Singapore-based companies for three years upon graduation. Subsidised international students pay higher tuition fees than Singapore Citizen students. A small proportion of international students are not on the Tuition Grant Scheme and thus pay full (i.e. non-subsidised) fees. International students pursuing an education in ITE and degree programmes in AIs are not eligible for any Government subsidies.
Table: Annual Subsidised Tuition Fees at Publicly-Funded IHLs for Academic Year 2020
Singapore Citizens

Singapore Permanent Residents

International Students

ITE

Nitec

$410

$5,550

$15,150

Higher Nitec

$590

$7,760

$20,360

Technical Engineer Diploma

$2,900

Only Singapore Citizen students are accepted into the technical diploma programmes

Technical Diploma in Culinary Arts

$3,210

Polytechnics

$2,900

$6,000

$10,800

Autonomous Universities (Degree)

$7,500 to $34,700

$11,500 to $49,000

$17,550 to $74,900

Arts Institutions (Diploma)

$4,700 to $5,650

$7,030 to $7,700

$9,880 to $10,500

Arts Institutions (Degree)

$9,730 to $10,170

$13,795 to $14,250

International students pay non-subsidised fee ranging from $24,990 to $32,200
Notes:
[1] Miscellaneous fees may also apply for the above IHLs.
[2] All the above tuition fees are subsidised fees. International students enrolled in the Arts Institutions' degree programmes pay non-subsidised fees.
[3] Subsidised fees for international students include Goods & Services Tax (GST).
[4] Above subsidised fees for AIs' diploma programmes exclude those of teaching diploma programmes offered by NAFA.
Section 1.11: Graduation Requirements and/or Qualification Awarding Requirements
Qualifications awarded by the IHLs range from National ITE Certificates (Nitec) awarded by ITE to polytechnic diplomas and university degrees. The IHLs have autonomy over their graduation requirements for different types of qualifications awarded.
Section 1.12: Relevant Current and Prospective Reforms in Higher Education
Not applicable.
Chapter 2: Quality Assurance in Higher Education
Section 2.1: Quality Assurance Body in Higher Education
Once every five years, the publicly-funded IHLs undergo a quality assurance validation by an external review panel that is convened by the Ministry of Education. The validation involves an institutional self-assessment in focus areas such as governance, teaching and learning, a one-week visit by the external review panel, and follow-ups to be proposed by the institutions to address the external review panel's findings and recommendations.
Section 2.2: Quality Assurance System
| | | |
| --- | --- | --- |
| | Study programme | Institution |
| Voluntary | | |
| Compulsory | | X |
| Regularity | | Once every 5 years |
| External | | X |
| Internal | | |
Section 2.3: Link Programme Authorisation with Quality Assurance
Not applicable.
Chapter 3: Credit System in Higher Education
Section 3.1: Description of Credit System
The Institutes of Higher Learning (IHLs) each operate their own credit systems. In the case of credit transfers, the IHLs have the flexibility to set their credit transfer arrangements with the respective partners in question. This is to account for differing modes and mediums of instruction, academic calendars and types of modules, when evaluating the feasibility of such transfers.
Section 3.2: Credit Transfer System(s)
Not applicable.
Section 3.3: Additional Information
Not applicable.
Section 3.4: Application of Credit System in Higher Education Institutions Obligatory?
Not applicable.
Section 3.5: Number of Credits per Academic Year/Semester
Not applicable.
Section 3.6: Number of Credits per Higher Education Cycle
Not applicable.
Section 3.7: Description of Credit Unit
Section 3.8: Link between Learning Outcomes and Credits
Not applicable.
Last updated in 2020.
Download country page